Quality of a company is reflected in its ability to deliver superior returns on capital invested while treating stakeholders in a consistently fair way. This ability should be deep rooted and hence sustainable. Quality of a company can be characterized in two specific dimensions – Quality of a business and quality of management. Followed are the 5 key elements of quality companies you need to analyze before opting to invest.
Profit Pool Industry
Profit Pool is the aggregate level of absolute profit earned by all players in a sector. It helps one understand the long term potential of the sector. Very high profit pool player are good quality companies for a long term investment. Over the years statistics show that profit pool of companies benefit long term investors.
Value migration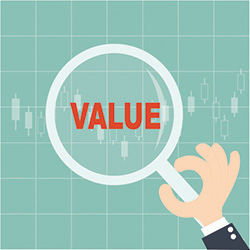 Value migrates from outmoded business designs to new ones that are better able to satisfy your key priorities. Value Migration results in a gradual yet major shift in how the current and future Profit Pool in an industry is shared.
Competitive landscape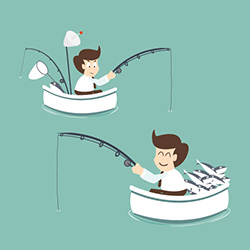 Businesses with low competitive intensity are more favorable for investors in a long term investment philosophy. Competitive intensity is not solely a function of the number of rival players in a business. Thus, in the Cement sector, competitive intensity is relatively low despite a large number of players. On the other hand, competitive intensity is high in sectors like wireless telecom and tyre, despite a handful of players. If a company enjoys return on capital higher than industry average the company has an Economic Moat over the competition.
Managements with integrity, competence and growth mindset
Quality management is one which has competence and can be seen in the industry leading margins they command. Quality management is also characterized by a rational capital allocation policy. Management drives the potential in terms of quality of a company. The integrity of the management towards leading the growth of company makes a vital point.
Innovation and transparency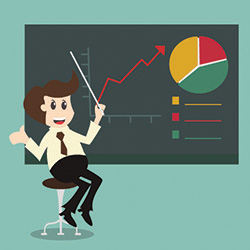 Quality companies not only think innovative but also implement innovation in terms of their products, processes and relative selling approach. They bring businesses to the new age. They are always transparent in their dealing and provide adequate disclosures. Such companies are usually trustworthy and honest.