When you wish to invest in Mutual Fund Schemes with any fund house, it's important to know as much as possible about the fund house, about the schemes, where your money will be invested etc. Considering this, factsheet is an important document before you invest in any mutual fund scheme. Despite AMFI having urged the fund houses to bring uniformity in factsheet, SEBI had observed that there was lack of uniformity in the information provided in the factsheet across industry. The new factsheet format has been effective from October 2015. Let's learn 5 key points you must know about reading a factsheet.
Performance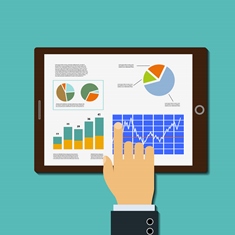 Although the past performance is not the parameter to gauge the future performance, it gives you an idea about how that particular scheme may perform in the future. This is your first step! To illustrate if a scheme has been there for 3 or more years, they have to indicate percentage returns of every 12 months period for last 3 years as well as how a standard investment of Rs. 10,000/- has grown in these 3 years. The SIP returns calculation should be based on 10,000/- invested every month and returns would be for 1 yr, 3yrs, 5yrs and so on. Besides this, all schemes are also mandated to give benchmark indices returns. Check the performance of the schemes with respect to its benchmark frequently in order to understand consistency in performance.
Industry allocations and portfolio holdings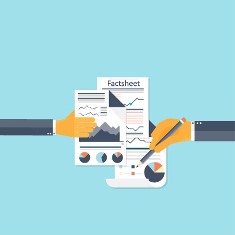 Check whether the portfolio is sufficiently diversified across sectors. Asset allocation is preferred to be represented in a graphical format whereas representation of sector allocation of equities is preferred to be tabular or graphical. It's very important to know what happens to your money after investment. Industry allocations and portfolio holdings help you know the break-up of where your money has been invested by the fund houses.
Expense ratio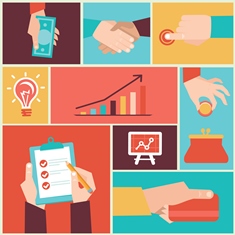 Expense ratios are mandatory to be stated in the factsheet as they can significantly affect returns. It is the cost of running and managing a mutual fund scheme which is charged to the investor. Total expense ratio on the factsheet shows break up of direct and regular plans for all the schemes provided by the fund house. While expense ratio is important, it should not be the only criterion while selecting funds. A fund with a solid track record but a higher expense ratio may be better than one which charges less but gives poor returns.
Scheme Details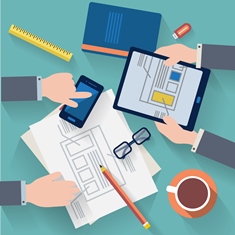 Check the Net Asset Value (NAV) for regular and direct plan and the monthly AAUM in scheme. Standard deviation and portfolio turnover ratio could be the right factors to learn deeper about how a scheme has been doing. All the schemes are segmented according to the risk involved. Do check the product labeling in the form of a riskometer. Check exit load, as affects your returns on exit, which means, the higher returns higher amount gets deducted on exit.
Fund Managers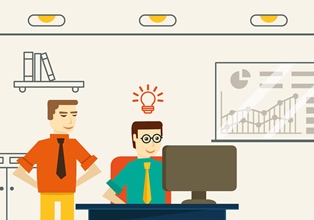 Fund managers invest your money as per the asset allocation of the scheme. Factsheet provides details of the fund managers including the various funds they manage. They make the choice to invest your money according to their experience and expertise. It is mandatory to know who takes decision of managing your money. Understand the expertise of your fund manager and find out their track record which helps you worry less about your investments. Research is the key to long term wealth creation in value investing.
Write to us to let us how your feedback on the articles. Share your suggestions of topics and your experiences with us. Do subscribe to our weekly newsletter on this page and receive updates on the new article, events and more. Please share the post to spread knowledge. #HappyInvesting